Sign up to Receive the ACE Fitness/ACE Nutrition Newsletter
About ACE Fitness Coaches
---
Ryan Largay: B.Sc., NSCA-CSCS
Personal Trainer/Strength Coach
Ryan is originally from Bangor, ME and moved to St. Johnsbury, VT in 2010. He is a 2007 graduate of Springfield College and holds a Bachelor's degree in Applied Exercise Science. Ryan holds his CSCS (Certified Strength and Conditioning Specialist) certification through the National Strength and Conditioning Association.
Ryan started working as a personal trainer in 2007 and has worked with clients of all ages and skill levels including professional athletes, clients looking to lose weight or rehabilitate an injury, athletes training for a specific sport, and young kids looking to enhance agility, speed & coordination. Ryan's training focuses on the individual goal of each client and he tailors every workout to help his clients reach their goals.
During high school, Ryan excelled in the sports of football, hockey, and track. Since graduating high school, Ryan has become involved in Strongman and Powerlifting competitions. He was the 2007 World Powerlifting Champion <90k. He also set 3 world Power-lifting records in 2007 that lasted until 2013. He is an avid Strongman competitor and is the 2016 <200lb Strongman Corporation National Champion and the 2017 runner-up. In February 2017, he represented Team USA competing at the Arnold Sports Classic. He also competed at the Official Strongman Games, where he clinched a top 5 finish against the best strongman athletes in the world in 2017 and a top 7 finish in 2018.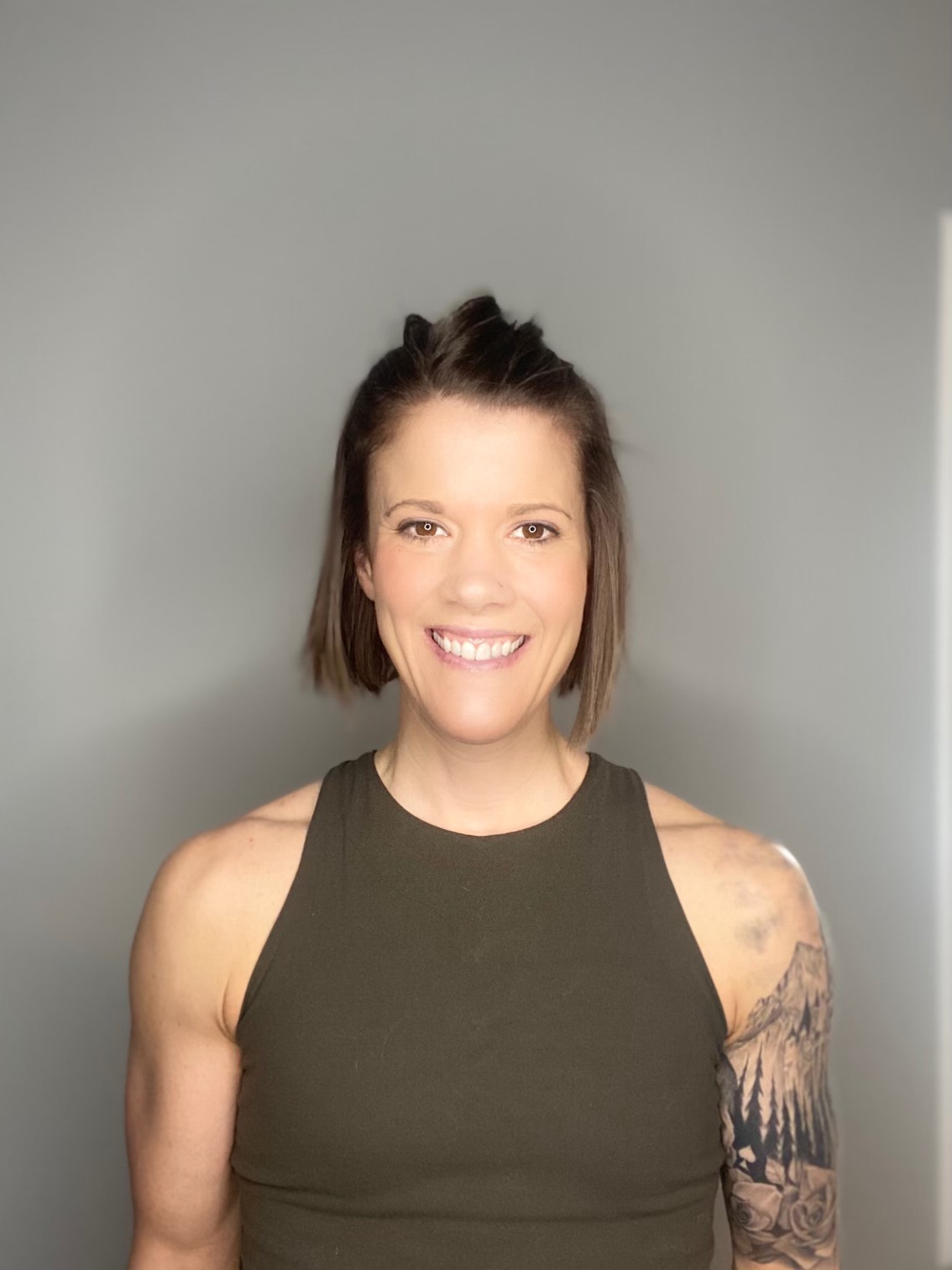 Kellie Largay: B.Sc., NSCA-CPT, PN-1 & 2, ETP Certified Body Re-Comp Specialist
NCI Hormone Specialist | NCI Mindset Specialist NCI | L1 Certified
Kellie is originally from St. Johnsbury, VT and obtained a bachelor's degree in applied Exercise Science at Springfield College. Kellie holds her CPT (Certified Personal Trainer) certification through the National Strength and Conditioning Association. Kellie runs our nutrition program at ACE Fitness and she specializes in helping women regain their strength, health, energy and power through personal nutrition coaching. She became a Precision Nutrition/ETP certified nutrition coach in 2015. In 2018 she became an NCI Certified Hormone specialist, NCI Mindset specialist, and also an NCI L1 Nutrition coach. She specializes in nutrition for weight loss and sports performance.
During high school and college, Kellie excelled on the softball field. Since graduating college, Kellie has competed in 9 half marathons,1 full marathon, and a couple of strongman competitions.
Leanne Bernier: MoveNat Certified Trainer, Certified Functional Strength Coach, and Certified Level 1 Functional Movement System
Certified Personal Trainer
Leanne Bernier is a certified personal trainer with a specialty in Functional Fitness. She will work with you to improve your ability to do everyday activities, work, community service, and athletic pursuits. The focus of your workouts will be on strength, balance, and sustainable movement patterns to be adaptable and able-bodied for any endeavor you pursue or whatever challenge life throws at you.
Leanne loves the saying, "Be strong to be able." She enjoys and avidly practices multiple forms of mountain sports. She is a Whitewater Kayaking Coach, a volunteer on the White Mountain Swiftwater Rescue Team, and also competes regularly in a series of steep creek races and whitewater kayak racing events. She has competed in and won 50-mile trail races, marathons, triathlons, and the Tuckerman Inferno Pentathlon as a solo athlete. Leanne is also a mom and a DIY Homebuilder.
Ashley Holly, RD
Registered Dietitian
Ashley is from Wisconsin where she graduated from the University of Wisconsin – Madison in Dietetics. She is certified to teach meditation and yoga through Chopra Center. She has worked in integrative oncology, diabetes, and wellness throughout her career, and has found her passion for nutrition coaching.
She is the mom of 2 boys (Carver (5) and Brody (4) ).
She believes in the power of honesty, vulnerability, and has a side passion of normalizing imperfection, and breaking food rules. She is incredibly passionate about combining concepts of happiness and a sense of wellbeing with an achievement of health and longevity. She has helped hundreds of people who have tried every diet without results to restore their health and happiness.
Ace
Ace Fitness Center Mascot
9/6/2010 – 8/17/2021
Ace is the original mascot of ACE Fitness. He was a rescue pup who originally came from Virginia. He was adopted by Ryan and Kellie in December of 2010. Some of his favorite things to do were: running, hiking, eating, sleeping, and greeting everyone who walked into ACE Fitness with a huge smile. He will always be remembered♥️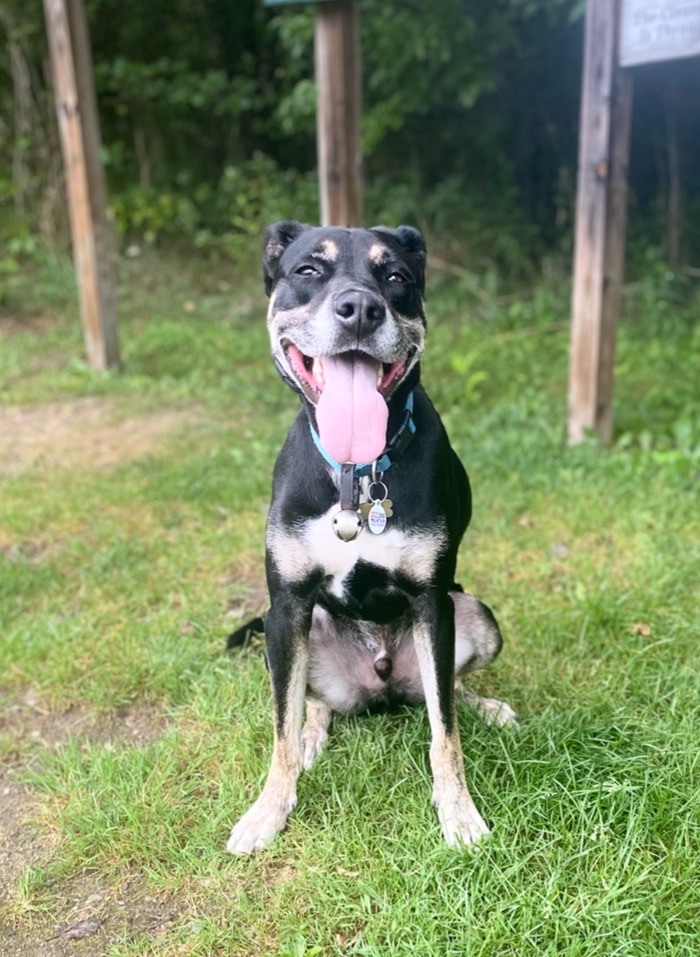 Arnie
Ace Fitness Center Mascot
Arnie is also a rescue pup who is from Vermont and was adopted by Ryan & Kellie in November 2016. He is now 5 years old. He is a Pitt Bull/Husky mix who is super fast and loves to help Kellie train for races. He also loves hiking, eating, snuggling, and snoozing in his chair in the corner of the gym while watching our ACE Fitness members work out.
Kane
Ace Fitness Center Mascot
Kane was rescued by Ryan and Kellie in October of 2021 and is the newest member of the ACE team. He is a mix of many different breeds with Siberian Husky and Alaskan Malamute being the most dominate. He is from Virginia but loves his new Vermont home as he is an avid snow dog! He is 6 months old and loves to play in the snow, hike, run, and pester his big brother Arnie 🙂