Sign up to Receive the ACE Fitness/ACE Nutrition Newsletter
Fitness and Nutrition Testimonials
---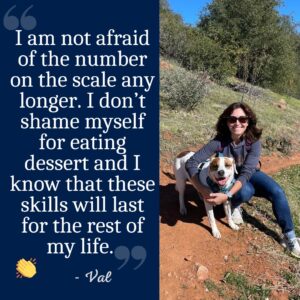 I started working with Kellie around 2 years ago. At the time I was an avid runner logging between 20-25 miles a week, eating 1000-1200 calories a day and "struggling to lost those last 5 pounds". I was so exhausted that it was difficult to do my job and care for my family, much less chase my dreams of fitness.
When we started working together the first thing I noticed about Kellie was that she didn't give me a meal plan and my "assignments" were limited to building my protein intake, tracking water and paying attention to how I felt. After as little as 1 month I felt changes in my body and attitude; I was sleeping so soundly, nagging running injuries were healing and I was calmer and more patient around my family. After a few months of nutrition coaching, Kellie talked me into adding a lifting routine to my workout schedule. I had tried lifting in the past but I always injured myself and then I couldn't run which meant there was no way I going to lift! I was skeptical but decided to try it anyway because Kellie & Ryan seemed to know what they were doing. It was a slow start but I never really injured myself AND I started to build muscle. Now I can pick up heavy things by myself without needing help and I am becoming more confident in how I look.
These external successes were what I was looking for in the beginning of this journey with Kellie. What I didn't expect was the shift in my mindset that has come with the physical transformation. I am not afraid of the number on the scale any longer. I don't shame myself for eating dessert and I know that these skills will last for the rest of my life. Because the transformation that I was looking for wasn't on the outside but on the inside and Kellie & Ryan helped me get there."
I met Ryan Largay in October 2012. I was overweight and physically and mentally unhealthy. The first day I met Ryan he asked me what my goals were. I told him I wanted to get healthy, lose weight and be stronger.

Over the past year and a half, I have learned so much about myself, my health and my physical and inner strength. I have battled through weight plateaus and pushed through workouts that I wasn't sure I would make it through. Ryan was there every step of the way – supporting me, encouraging me and pushing me. He knew my limits and capabilities, sometimes better than I knew myself.

One year later, with the help and support of my wonderful family and my trainer, Ryan Largay, I have exceeded my goals. I have lost 55 pounds, lost 10.79% body fat and I have lost a total of 47.5 inches. I am strong, I am more confident and I am healthy, mentally and physically.

Ryan Largay is the real deal. He is a professional athlete. He is incredibly knowledgeable, patient, encouraging and takes your health and your goals seriously. Ryan is dedicated to helping you achieve better health and I am proof. Thank you, Ryan, for impacting and improving my life!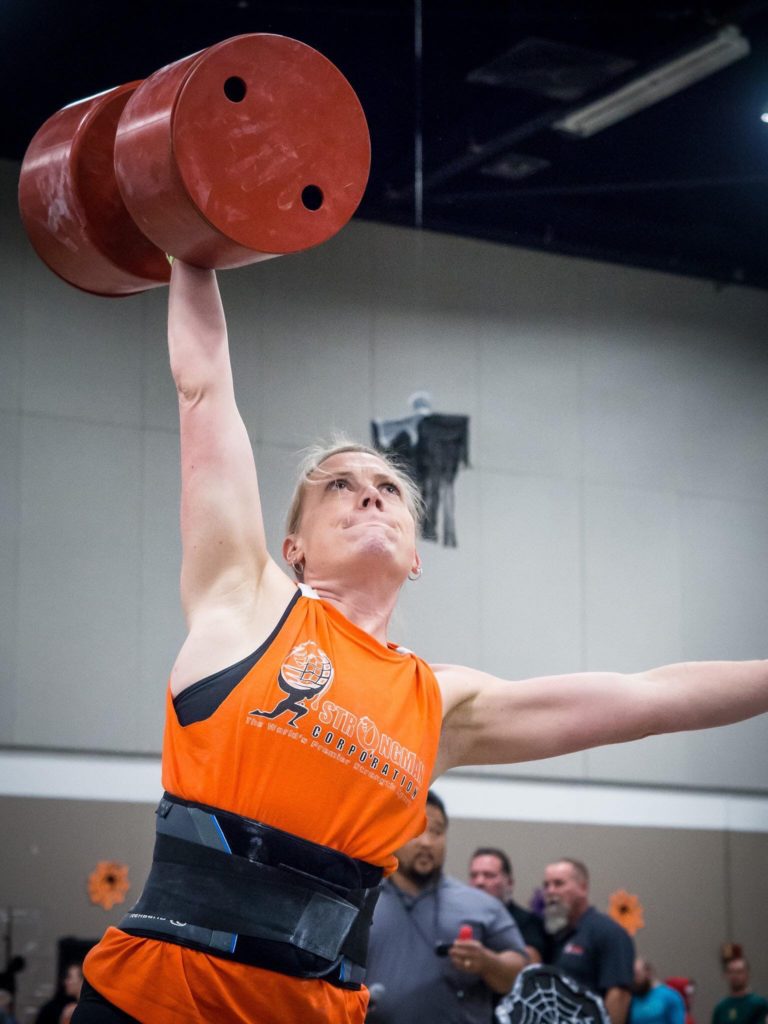 You guys give us the tools we need, and constructive feedback that is valuable and not just what you think we want to hear. I see your clients and members as brick houses being built one brick at a time. On game day, you guys have us prepared damn near perfect and we can just perform. You don't need to be screaming in our faces HOPING we can do it, you stand back and WATCH US do it.
Over a year ago, I 'thought' I needed a personal trainer to assist me in mixing up my dull workout routines and to help with my many aches and pains! I was SO WRONG…. I DESPERATELY needed a personal trainer and I found the very best in Ryan Largay. Ryan has a way of pushing me beyond my limits. With his positive reinforcement and encouragement, he has brought me to a fitness level that I truly did not realize was attainable.

I feel better, much more fit and healthier than I have felt in my entire 52 years! I've taken off unwanted pounds and my clothes fit better!! I am stronger and have nowhere near the aches and pains I had when I started training a year ago.

Ryan is an incredibly knowledgeable trainer who has a true passion for his work. He develops and tailors workouts especially for ME, his client, to strengthen and tone the areas needed – and this is no small task. Ryan is always well prepared, dependable, and keeps things interesting with no training session ever being exactly the same. He is a kind, caring, motivational individual, full of integrity, who makes you want to strive to do your best! Ryan never hesitates to go the extra mile in helping his clients achieve their individual fitness goals.

I'm hooked; I'll never quit. After a session with Ryan, I'm on an emotional and physical 'high' that lasts the entire day and makes me look forward to our next session. In a nutshell, Ryan Largay is the 'real deal' when it comes to a personal trainer…and a human being!
Without a doubt, training with Ryan Largay is the best thing that has ever happened to my exercise regimen! For years I exercised every day but kept gaining weight. Frustrated, I took my brother's advice and started training with Ryan. I love the incredibly challenging workouts and with Ryan's never-ending patience, encouragement, and expertise, I have lost 20 pounds and 13% body fat in 15 months. I am amazed at the amount of energy I have, the positive changes in my overall health and fitness, and I'm able to wear clothes I haven't fit into in years!
Ryan pushes me to go beyond anything I ever thought I could do and it's so obvious that he takes my personal needs and goals into consideration when planning the workouts. I really look forward to each and every training session – I've never had an hour pass as quickly as my hour workouts with Ryan. Sometimes I wish I could go there every day because I feel so great when I leave there! I could never have done this without Ryan and I can't thank him enough! He is absolutely THE BEST and I will absolutely continue training with him. Because of him, I have reached goals I never thought possible. Thank you Ryan!!
ACE Fitness Center Specializes In
Personal Training
Sport Performance
Boot Camp Classes
Group Training
Nutrition Coaching
Strongman/Powerlifting Classes

 
ACE Fitness Center Location
Stop In!
We are located at:
1565 Meadow Street
Littleton, NH 03561